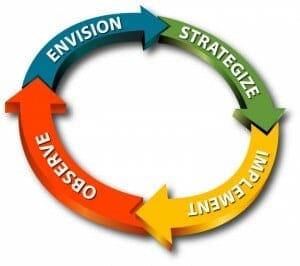 Coaching is a powerful, professional partnership which focuses on you taking action and getting results with your most important goals and desires. Coaches are in demand by executives, by entrepreneurs, in corporations, and by anyone who wants to excel. People are using coaches to inspire them to go beyond the ordinary, to bring out their best.
What Are the Benefits of Coaching?
Clarify the vision of what you really want
Set effective goals and priorities
Devise action plans and strategies to get results
Move through obstacles, difficulties and procrastination
Keep focused, productive, balanced and on track
"After I saw you speak, I thought what the heck I would give coaching a try. The results have been impressive:
Production up 50%
Assets under management up 100%
Took 6 weeks vacation and coached my son's soccer team
Received a new officer's title
For the first time in 8 years, I am under 180 pound
… I assure you that I won't be ending our partnership anytime soon!"
George Calhoun, Associate Vice President

How Does Coaching Work?
The structure of coaching is flexible. We will design a coaching arrangement that meets your individual needs and schedule. The basic design consists of:
An initial one-hour "intake" session to create a coaching strategy (in-person or by phone)
One or two planning sessions (typically by phone)
Regular on-going coaching sessions (typically by phone)
Coaching sessions are usually weekly, lasting from a half-hour to an hour. Together, we will define the length and frequency that best supports you. Sessions may be focused on one specific goal or challenge you are facing, or on a much broader set of personal or professional issues.
Want to Know More about Coaching?